Your Myrtle Beach Area Oceanfront Resort
Improve your views and your mood, book our September special, and get a discounted oceanfront condo with a direct view of the ocean today.
Use this form to start looking for your perfect vacation.
Do your Myrtle Beach vacation right
Water's Edge Resort invites you to come and experience a vacation like no other. Garden City hotels are known as the quintessential choice for a family beach vacation, and Water's Edge Resort exemplifies this in every way.
If your home was an oceanfront condo in Myrtle Beach
Feel at home in our well-appointed oceanfront suites, enjoy our amenities, and be reinvigorated by the power and majesty of the great Atlantic Ocean. At Water's Edge Resort you'll be minutes away from everything but miles away from the ordinary.
Direct Oceanfront Balconies
We live up to our name. If Water's Edge Resort were any closer to the ocean it would be in the water. Step off of our pool deck and you will step directly onto the beach.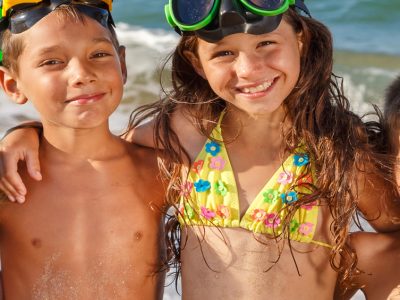 Quality Time
Vacation should be about making lasting memories with your dear loved ones. Make your visit to Myrtle Beach count.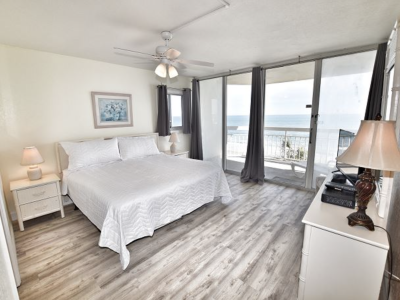 Home Feeling
Each of our suites are unique, just like your home. Feel the comfort and care each of our hosts put into their units.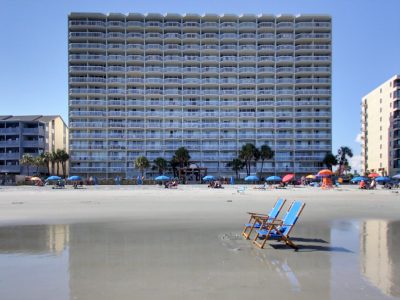 Right On The Beach
Some places have beach views and a short walk to the beach. We are on the beach and have direct, unimpeded views.
Discover Myrtle Beach and the Grand Strand
There are endless opportunities for family friendly fun in Myrtle Beach and the surrounding communities of the Grand Strand. At Water's Edge you are in the thick of it all.
Reviews of Our Oceanfront Resort
"For me Waters Edge is a little bit of heaven on earth. Been coming here for many years, practically raised my kids here, now they take their kids here. This is definitely my happy place."
– Lisa Elia Bisking
"It's just one of THE best places to stay at Myrtle Beach. I so look forward to going back again soon!"
– Karen Turman Starnes
"Great Family Accommodations. Have been coming here since the day it had it' s grand opening. The WV Flag was launched to shore."
– Jorita Batten
"We had a great time! Place was clean and well kept and friendly."
– Rob Brown
"Came down with kids and husband for an overnight getaway. Really pleased with service, pleasantness of staff, room very clean, no complaint…will be back in April for vacation. Room 503"
– Darleen Brown
"It is a blast! We each have the privacy of our own unit but we have plenty of room to get together every day on the beach, at the pool or in the hot tubs!"
– Janet Griffin
Current Myrtle Beach Weather
*Wind meters per second x 2.23694 = wind miles per hour
Call for monthly rental rates. Phone: 800-255-5554 no other discounts apply.
We give a 3% discount for members of AARP and AAA.
Active-duty personnel in the US armed forces with id will receive a 5% discount.
Take advantage of the 3% discount for repeat guests if you book within twelve months of your last stay. Blackout dates apply.